Post Classifieds
Top 10 College Basketball Mascots
Now that it is time for March Madness, let us talk about basketball. Go figure. Being in college, we are well aware of the schools that not only do well in sports, but also have interesting mascots, at least for the most part.
Though we may not know every single one of the mascots, we can still appreciate their strange appearance and wacky behavior. To learn about the top 10, according to me of course, read on.
1. Michigan State's Sparty
Though Michigan State was originally a small, agricultural college, it is now widely known for its over 50,000 students, Greek life, as well as its sports teams. Sparty has been named best mascot a few times, including gracing the cover of the Wii's version of NCAA Football 09, receiving over 75,000 votes — looks like he covers every sports basis.
If running into this guy by any chance, make sure to jab your finger at him: it is his go-to pose.
2. Butler's Butler Blue III
Arguably the cutest mascot everrr, Butler Blue stands at ruffly (see what I did there?) 12 inches tall, rocks an adorable blue and white t-shirt, and tends to slobber when excited. That's right, he is a Bulldog.
Do not count on seeing him inside the basketball arenas for the NCAA Tournament however, because he is banned. Apparently having a pup court side goes against protocol.* Cue protesting.*
3. Stanford's Tree
Alright, so this is definitely the most bizarre on the list, given it is strictly foliage. Since Stanford for some odd reason has never agreed on an official mascot, Tree it is. Being born in 1975, Tree has since been the iconic mascot for the private research university.
Good news is, it will always be remembered if not for its basketball team, then for its memorable mascot. All hail Tree.

4. Syracuse's Otto the Orange

You read that correctly: the mascot is an actual orange. Becoming Syracuse's national mascot in 1995, it is one of the most widely recognized mascots in college sports today.
Although throughout the years many have attempted to change the mascot to a lion or wolf, the orange has proven to be a fan favorite.
5. Tulsa's Captain Cane
Being a super hero tends to give you cool points, but not so sure in this case. Though being coined the Golden Hurricanes, the university decided to stick with the super hero theme.
Being labeled as one of the worst mascots, I like its originality. Its cape represents a Hurricane Warning Flag, daring Mother Nature to touch Oklahoma.

6. Wisconsin's Bucky the Badger
Buckingham U. "Bucky" Badger is quite the guy. First seen in 1940, it has since been seen at nearly every Wisconsin athletics related event, and is still a fan favorite.
Regdab (badger spelled backwards) Raccoon was an official mascot after an actual badger was being used as their mascot in 1948. No worries though, said actual badger moved to a local zoo. Now it is Bucky, and people everywhere are in love.
7. Florida State's Cimarron
Most are well aware of Florida State's Chief Osceola and Renegade: they are basically legends, guys. Cimarron however, is the newer mascot addition, (added back again in 2012) mainly being used for athletic events such as basketball games and cheerleading conferences.
Though FSU considers Chief and Renegade as "symbols," not mascots, Cimarron gladly fiulfills the role.
8. Tennessee's Smokey
Being selected as the official mascot back in 1953, Smokey is popular for two reasons. One: it depicts a Bluetick Coonhound, and two: there is an actual Bluetick Coonhound. As in, they have an actual dog named Smokey X who leads the Vols on the field for their home football games.
Cute, I know. Also famous for winning multiple national mascot competitions, it has appeared in various Capital One National Commercials. No big deal.
9. Saint Louis' Billiken
This mascot has some history behind it. Being considered a good-luck charm and figure, it is said that it reached notability when their coach in 1910, John Bender, resembled the character.
Years later, the Billiken is still as strong as ever, and proves that sometimes luck can be a good thing.
10. Wake Forest Deamon Deacon
Making its first appearance in 1941, the Deamon Deacon was created by a group of fraternity brothers. They felt the need to create a mascot who would rep an old tuxedo and top hat.
He shortly became a popular phenomenon, earning fans everywhere. Wake Forest has since stuck with the mascot, leaving a lasting tradition.
Though we may not recognize all of these mascots, or universities even, their mascots are anything but boring. Knowing their history can help us appreciate it, but more than that, we are able to laugh at the ridiculousness.
For more favorite college basketball mascots, check out this site.
Discuss This Article
More Uloop Sports Articles
UNIVERSITY OF OREGON HOUSING LISTINGS
See all UNIVERSITY OF OREGON Housing Listings
UNIVERSITY OF OREGON Housing Listings
GET TOP STORIES DELIVERED WEEKLY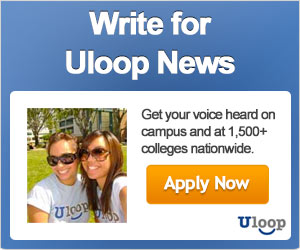 TOP COLLEGE NEWS