Post Classifieds
2016 College Sports Summit Will Feature Noteworthy Keynote Speakers
Atlanta's 2016 College Sports Summit will feature two prominent keynote speakers over the three-day event next month, adding wisdom and vibrancy to the program, according to a recent press release. The speakers were announced recently by the Sports Video Group (SVG), and the summit will take place from June 1-3 at Omni Hotel at CNN Center based in Atlanta, Georgia.
According to the current schedule, Robert Shaw will speak on the main stage on Thursday, June 2. Shaw is a representative for Global Sports Media Partnerships at Facebook, "[working] with partners worldwide to best utilize the Facebook platform to achieve broadcast and publishing strategies." Shaw plans to give attendees advice for engaging fans and alumni in the college-sports realm by using Facebook Live.
On June 3, Commissioner of the America East Conference Amy Huchthausen will address summit attendees. She has been commissioner for five years thus far, and plans to "showcase the digital-video strategies her team uses for the mid-major America East conference and its member institutions."
Recently, Huchthausen was recognized as a 2016 Forty Under Forty honoree by SportsBusiness Journal and was named a Game Changer by this publication in September 2015.
According to the press release, "Event Chairman Imry Halevi, Director of Multimedia & Production, Harvard University, and his Advisory Committee have assembled a compelling two-day program that addresses key areas of interest in content creation and distribution that are specific to the needs of today's university and college athletic department."
The program's objectives are outlined below:
•Building and Maintaining a Conference-Wide Digital Network

•Affordable Live Event-Production Techniques and Technologies

•Effective Social-Video Strategies

•Compelling Cinematic Sports Storytelling

•Asset Management and Storage Systems

•Closed Captioning … and more
The $100 registration fee provides registrants with the following privileges and opportunities:
•Wednesday-night reception at the College Football Hall of Fame

•Access to the entire SVG College Sports Summit program

•Opportunity to meet with 30+ technology vendors

•Thursday Networking Lunch and Awards Reception

•Friday Networking Breakfast

•Discounted $135 hotel-room rate
What is the Sports Video Group?
Formed in 2006, SVG aims to support a professional community that uses video, audio, and broadband technologies to create and share sports-related content.
"Leagues, owners, teams, players, broadcasters, webcasters, and consumer technology providers have joined the SVG to learn from each other, turn vision into reality, and implement innovations, while sharing experiences that will lead to advances in the sports-production/distribution process and the overall consumer sports experience," as described in the event's press release.
Further details about the Sports Video Group are available at www.sportsvideo.org, and those interested in registering for the summit are advised to visit the event website at  www.svgcollege.com.
Discuss This Article
More Uloop Sports Articles
UNIVERSITY OF OREGON HOUSING LISTINGS
See all UNIVERSITY OF OREGON Housing Listings
UNIVERSITY OF OREGON Housing Listings
GET TOP STORIES DELIVERED WEEKLY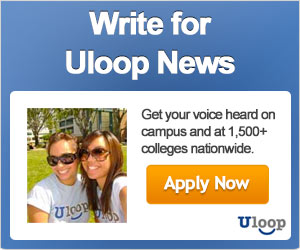 TOP COLLEGE NEWS