Post Classifieds
5 Lessons You Will Learn From College Sports
Sports have always been a crucial feature of education. What began as simple student activities in the U.S. education system has evolved into events of passion, hard work, and training on and off the field.
Sports give students the opportunity to pursue a degree while still doing what they train every day to do. Other students join college sports to keep them busy and active. Some students have decided that while sports in high school were not for them, they'd like to give it a shot now.
There are many positive reasons for having sports in colleges and universities. Aside from the fitness you receive from staying active and healthy, you learn important skills that will help you in your developing career and lifestyle. Aside from the general skills like time management or energy investment, here are five lessons you will learn from playing college sports.
1. Support
Your teammates will become your family. Your new brothers and sisters will carry you through four years of studying, workouts, games, wins and losses. While some people don't have trouble playing along with others, team sports may not come naturally to everyone. Learning how to be a triple-impact competitor® – making yourself better, making your teammates better and making the game better — will improve how you get along with future coworkers.
Another form of support that college sports give you is the financial aid that athletic scholarships offer. Many students are recruited from high school with neat offers from coaches and recruiters. There are countless inspirational stories about football players that got to play college ball through the help of recruiters and scholarships that we learn about during the season and NFL Draft Day. Others try out or walk onto the team once school starts. Whatever your situation is, scholarships can help you.
2. Discipline
In life, discipline comes in handy when you are starting a routine job or settling into a certain lifestyle. As an athlete, learning how to discipline your body is both a physical and mental feat. You also learn that there will be some things that are out of your control and how to deal with those situations.
However, discipline can also take a negative turn if it becomes an unconscious routine. Be careful not to lose your mental focus and desire to develop after you fall into routine. Discipline and routine will ultimately also help you become self-aware, as author Deepak Chopra, MD explains in this piece about the best way to deal with routine work.
3. Guidance
Some high school seniors enter into higher education with an undefined or "undecided" major. That's perfectly normal since there are also tons of decided college students that end up changing their major once or twice. The pressure to know what you want to study can be taken off your shoulders or at least lessened once you start doing something you like.
Joining a sport could help you learn more about yourself and your aspirations. For example, waking up early for morning practice will teach you whether you're a morning person at all or train you to be one. If you handle loss poorly, you will learn how to avoid feeling like that again by working hard and improving. Simple things like these will shape your character and your vision of the career you want to have.
4. Image
Nowadays, college is perceived as the best time of your life for the friends you'll make at all the parties and concerts you'll go to. Even alcoholic achievements you'll succeed at could earn you the bragging title of "beer pong champ" or "best chugger."
For athletes, the preservation of one's image is more important than all that "subjective" fun.
College athletes are highly encouraged to take early classes, tightly monitor what they post on social media, and not stay out late. It may be because the school does not want a negative reputation on their sports department and overall image. After all, a university's reputation is a part of the reason you chose to go there in the first place.
But carrying out your school's image means learning how to carry yourself in public. To this day, college athletes do not have the individualism that other students tap into during these years of growth and "finding yourself." While there is an obvious downside to this, there is also the learning experience of presenting yourself in a respectable manner and becoming a role model for others.
5. Perseverance
It can be hard to look past a defeat. College sports can teach a student how to get back up and try again. The work field is a competitive atmosphere that many students do not seem to be aware of. Athletes have the upper hand on how to deal with losing and learning from mistakes. Unfortunately, the small gesture of shaking hands with your opponents that portrays respect and dignity is almost nonexistent today in college sports for the simple fact that players can be aggressive or hot-headed after a loss.
Taking a loss with dignity and respect builds a student's character. Employers look for positive and strong skills like integrity, respect for self and others, and compassion. Overcoming challenges and persevering despite the lack of triumph are important factors that only losing a game will humbly teach you.
Learning from college sports is more than perfecting a baseball pitch or free-throw shot. It is the life lessons that college sports teach students that they carry with them after they hang up the jersey.
Discuss This Article
More Uloop Sports Articles
UNIVERSITY OF OREGON HOUSING LISTINGS
See all UNIVERSITY OF OREGON Housing Listings
UNIVERSITY OF OREGON Job Listings
GET TOP STORIES DELIVERED WEEKLY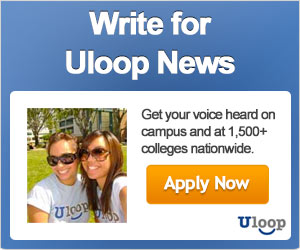 TOP COLLEGE NEWS