Post Classifieds
The Cavaliers NBA Championship Is More Than A Victory
Cleveland has truly become the city of dreams. No longer is it the "mistake on the lake" or the fumble that put the Browns in a downward spiral. Cleveland's drought is over, and this victory is so much more than just an NBA Championship.
This is a win for all of Cleveland.
Now is the time to celebrate; in a world filled with so much pain and heartache, I'm a proud Clevelander who has something positive to cheer for. The city of Cleveland has hope again, and it wouldn't have happened without our beloved Cavaliers.
For those of you who have yet to hear about the historic parade that filled downtown with 1.3 million people, I'm here to tell you that it was a once in a lifetime experience I will never forget. A million people, all loving life. A million people joined together in pure joy and happiness. A million people witnessing history right before our eyes. And the journey to get here was record breaking.
June 19, 2016 became the day Cleveland had its first national championship in 52 years.
It was the day the only team in NBA history came back from a 3-1 deficit in the finals.
It was the day LeBron James fulfilled his promise: that he would come home and win us a championship.
I could never truly explain what it feels like to be a Clevelander; to be at the heart of Cleveland sports; to watch day-in and day-out with the constant looming fear of disappointment. And I could never describe the unbelievable realization that this is over.
We are no longer the butt of everyone's jokes. We are no longer the team that "almost" did it; the team that threw it away; the city with the best fans rooting for the worst teams.
We are champions. We feel it in our hearts. We feel it in our souls. It brings tears to our eyes. We see our streets flooded with fans to celebrate not only our victory, but our city and our people. We are celebrating our dedication and strength. We are celebrating our inability to give up or back down.
As King James said himself, "[in] Northeast Ohio, nothing is given. Everything is earned. You work for what you have."
Our team earned this. Our fans earned this. Our city earned this.
We never gave up and we never backed down. We never stopped fighting. We never stopped believing. We're called "Believeland" for a reason and we proved ourselves every step of the way.
There's no better fans than the people of Cleveland, and I have never been more proud to call this beautiful city my home.
All in 216. All in forever.
Discuss This Article
More Uloop Sports Articles
UNIVERSITY OF OREGON HOUSING LISTINGS
See all UNIVERSITY OF OREGON Housing Listings
UNIVERSITY OF OREGON Housing Listings
GET TOP STORIES DELIVERED WEEKLY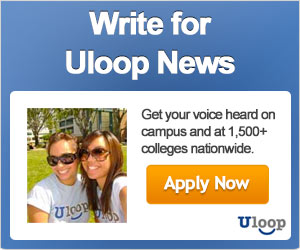 TOP COLLEGE NEWS