Post Classifieds
Koja Kitchen: Best Asian Fusion Food in the Bay
After taking a spontaneous trip to San Jose this weekend, I had the chance to experience some of the best Asian Fusion food yet. Koja Kitchen doesn't play around when it comes to BBQ Bowls, Burgers, and Fries that combine spicy mayo with teriyaki, fresh green onion and Korean BBQ beef, among other meats and fish.
Starting out as a food Truck, Koja Kitchen has turned into a small franchise of Korean-Japanese style sandwiches and bowls. They are mostly located in the Bay Area of California, but are slowly expanding to the rest of California.
Here is a run-down of some menu-favorites:
Koja Kitchen's specialty is their Koja Burger – Your choice of meat or vegetarian (short ribs, BBQ beef, Chicken and Pork are some of your choices), paired with lettuce and vinaigrette, aioli and 2 buns made from crispy garlic rice – that's right, the buns are made of rice. Some of their most popular orders at this asian fusion restaurant are the Braised Pork Koja Burger or the classic BBQ Beef Koja Burger.
Even the Koja Bowls do not disappoint: a scoop of rice, fresh toppings of seaweed and Tobiko, sauces and your choice of meet. I went with the short ribs when I ordered. The food was extremely flavorful, saucy, hot and delicious. Besides the short ribs, there is Ahi Tuna (reminiscent of a Poke Bowl) and chicken or pork options.
However, the best dish is actually an appetizer, and it takes the cake. Kamikaze fries take a normal appetizer like fries to the next level, the asian fusion level. This dish includes sauces, fresh off the BBQ Korean meat, and even sprigs of fresh seasonings all on top of waffle fries. Yes, waffle fries. This was the first thing I ate from our mound of food and they disappeared in under a minute.
Eating at Koja Kitchen is similar to watching a Facebook video of something amazing (that is ironically almost always found in LA), except in this situation, you're actually eating the food. There have been so many times that I've gone out and have been disappointed by the food, thinking it was going to be as amazing as it looks. Koja Kitchen does not disappoint and is totally worth the trip. However, Koja Kitchen locations are mostly close to the Bay Area of California. They have recently released the works of a new Los Angeles location, but it is not up and running just yet.
Discuss This Article
More Uloop Food Articles
UNIVERSITY OF OREGON HOUSING LISTINGS
See all UNIVERSITY OF OREGON Housing Listings
UNIVERSITY OF OREGON Housing Listings
GET TOP STORIES DELIVERED WEEKLY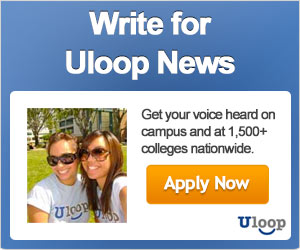 TOP COLLEGE NEWS