Post Classifieds
Dining Hall Food Exploitation
College is difficult. Courses and exams are the main causes of a student's stress, but there are times where lack of food becomes an issue. If you've ever found yourself craving for food, you're not alone.
As a college student, I've learned to cope with the absence of nourishment. However, over the past four years, through variable means of observation and imitation at UNC-Chapel Hill's dining halls (Lenoir and Rams Head), I have learned the five most common ways to exploit your college's dining halls and escape with a plethora of food that will instigate wide smiles for many days to come.
1. Free swipes
Personally, my parents advocate three meals a day, so they impose a superfluous meal plan for me. Sometimes (AKA, always) I find it difficult to drag myself out of bed and grab a hearty breakfast before I run off to class solely because this said class keeps me up until the early hours of the morning. Therefore, I end up having an unreasonable amount of extra swipes.
People who don't have meal plans or who want to experience the "fine" dining of a cafeteria, stand by the swipe line — most of the time, no one offers them a swipe solely because they are stingy with their own. However, near the end of the semester, people will realize that they did not thoroughly plan out their meals as well as they should have, and are left with extra meals. This is the best time to grab free food.
2. To-go box
When I tell people that a plastic to-go box does NOT count toward a meal swipe, their mouths drop open. The assumption is that if you get a box, you are taxed two swipes: one for the meal you are about to eat at the dining hall and the meal that you are filling up your box with. This assumption is further evidenced by the fact that you have to swipe your card twice. However, the second swipe is to register under your name the checkout of a plastic to-go box.
TL;DR: You are getting two meals for the price of one.
3. Cups to go
In number one, I discussed having extra swipes to swipe people in. My close friend capitalizes on this opportunity and gets five or six meals a week. Wait, what? Are you saying that I use up an extra five or six swipes a week? No, I only swipe him up two or three times a week.
There are plastic drink cups located at the swipe stations that are open for access to students after they swipe in. My friend takes three or four of the 20-fl oz light-blue Carolina cups and stacks them full of food from the sushi, pizza, burrito, and cereal section. The amount of food he takes out is absolutely ridiculous. In fact, if he didn't eat like a horse, he could probably stretch the food to last him for a week.
If you forget to grab the cups before walking into the dining hall, do not fret. The drink machines also have plastic cups next to them, although smaller in size (8 fl oz).
4. Tupperware
I can't tell you how many times I have seen people bring their bookbags into the dining hall only to reveal three or four plastic Tupperware containers. These are more convenient than the two options above, because you do not have to return the Tupperware like you do the plastic to-go box (because the Tupperware belongs to you), and because they are reusable after wash, unlike the plastic cups.
One time a year ago, I saw a girl sneak out an entire cake holder and slide the large chocolate powdered sugar cake onto the holder and stuff it back into her bookbag without hesitation. This is not a lie.
5. Unorthodox means
The amount of hilarity that ensues after I see these acts of good-natured desperation never ceases to amaze me. Last year, a flexible friend of mine folded himself into a suitcase and was dragged up to the dining hall's restroom, where he proceeded to break out of the suitcase and grab a free meal.
Lenoir dining hall is on the second floor, so there are up and down escalators. There is no one guarding or monitoring the down escalator, and I have seen people run up the down escalator. Funnily enough, I always see these occurrences early Saturday and Sunday morning, when traffic is minuscule. If you are looking to do this, 10 a.m. on the weekends is your best bet.
Discuss This Article
More Uloop Food Articles
UNIVERSITY OF OREGON HOUSING LISTINGS
See all UNIVERSITY OF OREGON Housing Listings
UNIVERSITY OF OREGON Housing Listings
GET TOP STORIES DELIVERED WEEKLY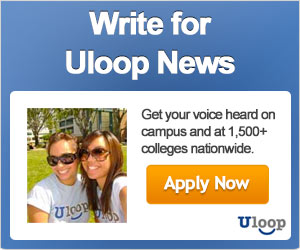 TOP COLLEGE NEWS