Post Classifieds
Essential College Foods
As a college student, you probably know what it is like to live frugally. From stocking up on groceries to making the most out of that dining hall pass, students know how to make a week of food last. You probably have an idea already of what your usual go-to foods are to survive a semester but hopefully, you learn a couple more.
While these may not be the healthiest, there is a tradeoff for being so convenient and easy on the budget. Here are some essential foods for any college student on a budget.
I will break this down by meal starting with breakfast. Here are great, quick, cheap breakfast foods that will not break the bank.
Instant oatmeal. Who does not like oatmeal? Not many people, that is for sure. Not only do you get a healthy serving of oats in under two minutes or less, it comes at a great cost. I tend to look for a variety pack with flavors ranging from maple to brown sugar cinnamon to apple cinnamon and even strawberries and cream. I also cannot stress enough how hearty and filling it is. When debating for a meal to hold you over for a while, consider a bowl of oatmeal.
Frozen waffles. From the freezer to the toaster to your plate all in under three minutes. Keep it simple and stress-free with a couple of your favorite brands of frozen waffles with some syrup for a quick and sweet breakfast.
Toaster pastries. To many of you, Pop-tarts. However, since this is the budget friendly version, seek out your grocery store's version of toaster pastries. Lesser quality? Sure, but not too much by and large in my opinion. Also, brown sugar cinnamon is the best flavor and if you disagree feel free to stop reading this now!
Here are some quick and easy lunch foods to help you save your money for other fun college activities.
Sandwiches. Tried and true, sandwiches are a common staple in many college students' lunch options. The easiest and most traditional? Peanut butter and jelly. Nothing like slapping together two pieces of white bread with some nut butter on one and grape jelly on the other. If you prefer some more protein, buy some lunchmeat and deli slices of cheese to make a quick deli sandwich or sub. Quick and easy for a perfect snack in between classes.
Quesadillas. Buy some tortillas, throw some shredded cheese in the middle and just like that you have instant microwaveable quesadillas. To make them even tastier, add in some shredded chicken or pork. A delicious lunch in less than a few minutes.
Soup. My go-to lunch for about a month was a can of cream of chicken with oyster crackers. Soup, in general, is a convenient, microwave-friendly way to have a quick meal while keeping it cheap. Many times cans of soup are a dollar or less and some crackers to go along with it are cheap too. For those of you worried about too much sodium, this may not be the best meal for you but thicker soups will keep you fuller for longer.
Time for a fast dinner. Here are some quick, cheap dinners.
Ramen. You knew this would be on here at some point. For a majority of you, you know why ramen is on this list so I will not go too in-depth with this one. All I will say is that Maruchan beef flavored ramen is the basically the equivalent to a five-star meal.
Frozen pizza. I cannot tell you all how many of my dinners were frozen pizza. If you go to the right store, you can get five to last for a week or two for only about $10. To add some spice to the frozen 'Za, sprinkle some garlic powder on top to make it taste less like a frozen pizza and more authentic.
Easy Mac. Another staple for lunch or dinner. Pour some water into the cup of noodles, heat, mix in the DELICIOUS processed cheese packet and just like that you have a quality cup of mac. "Quality" might be a subjective term for some but Easy Mac is a quick fix for those not wanting to make a full meal.
Chicken fingers. My personal favorite fast frozen food growing up. Warm up 8-10 on a plate for a few minutes, pop open a bottle of ketchup, and then enjoy. Warm up some fries in the oven as well for a nice, fast meal.
What are your favorite foods that are an essential part of your college diet? Leave a comment below and your usual cost. You could give your fellow students a new food or frozen delight to try out!
Discuss This Article
More Uloop Food Articles
UNIVERSITY OF OREGON HOUSING LISTINGS
See all UNIVERSITY OF OREGON Housing Listings
UNIVERSITY OF OREGON Housing Listings
GET TOP STORIES DELIVERED WEEKLY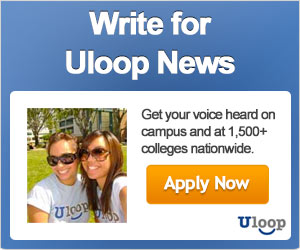 TOP COLLEGE NEWS