Post Classifieds
Should You Take the Job Offer?
Finally going out into the real world after college can be a monumental transition. Your life is no longer filled with dining hall meals, parties, and homework which will be drastically different than the year you've spent earning your degree.
One of the first steps into adulthood is getting a full-time job after university. It can be intimidating and stressful to be on your own, especially trying to research various jobs and positions. After communicating with employers during an interview you may receive a job offer (yay!). It is exciting and definitely an accomplishment to be offered a position at a company.
However, as a young adult, it can be challenging as this is completely new territory. It is not easy to figure out what you want out of a company and a job position. It may be tempting to automatically take the first offer you receive but the first offer may not be the best fit for you.
Check out my tips below for deciding to take an offer.
Research
You most likely quickly heard information via the internet or by word of mouth/reputation about the company where you would be hired. Take the time to sit down and research the company completely. Ensure that you agree with their ethics and decisions.
You should be well-informed about not only the company as a whole but also the position as a whole. Make sure your understanding of the job matches the one described in the job offer. The last thing needed is a surprise on your first day.
Consider all options 
Although the option with the most vacation days or the highest paying salary may appear to be the obvious choice, consider the option that will be the best fit for you. A compilation of the tasks you'd be completing daily, salary, benefits, etc. should be the approach you take in order to view the job thoroughly. Try not to focus on just one main aspect of a position.
Realism
Though you may receive a job offer for what may appear like a dream job position, try to evaluate if accepting this position and lifestyle is realistic. Will you be happier in this position? Are you willing to make the sacrifices the position requires? Is there a new commute time? If so are you ready for the change? Are the changes that will be necessary for the position rational? Are you giving up too much? Are you rushing into the position? Did you take all of the previously mentioned tips into consideration? Scrutinize all aspects the position and how your life will be affected.
Discuss This Article
More Uloop Business Articles
UNIVERSITY OF OREGON HOUSING LISTINGS
See all UNIVERSITY OF OREGON Housing Listings
UNIVERSITY OF OREGON Housing Listings
GET TOP STORIES DELIVERED WEEKLY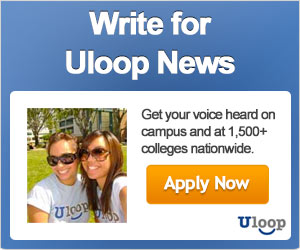 TOP COLLEGE NEWS