Post Classifieds
Disney California Adventure Food and Wine Festival
L.A. and O.C. foodies, grab your Disney gear and gather around.
It's that time of year again: Disney California Adventure's Food and Wine Festival has returned to the Disney California Adventure Park. From March 10 to April 16, park-goers can travel from kiosk to kiosk all around the California Adventure Park to try small plates of decadent, delicious, and delightful food and drinks that define the Californian lifestyle.
If you or someone in your group is an Annual Passholder, there is an option that will definitely save you some money if you are desperate to try some of these dishes, but don't want to blow $7 to $10 for each individual dish.
Introducing: The Annual Passholder Sip and Savor Pass.
This nifty, Annual Passholder-exclusive plastic card that you can hang around your neck has eight tabs, which means you can buy eight different items in total at almost any kiosk and purchase anything they have on their menu, excluding alcoholic beverages. Each kiosk that you use a tab on will also give you a small Annual Passholder exclusive button. Because I am an Annual Passholder and also a college student with a small budget, I decided to split this $45 pass with three of my other friends, which turned out to be more than enough for all of us. Below are some foods that we tried and rated with the Sip and Savor Pass:
1.) Bay Shrimp Louie Salad in a mini Boule at Sweet & Sourdough Kiosk
3/5 Stars
The ingredients in the bowl were very light on the sauce and definitely tasted very fresh. However, it didn't have much flavor to it. If you're looking for something not drenched in sauce and strong flavors, this is it.
2.) French Onion Mac & Cheese at The Onion Lair Kiosk
4.5/5 Stars
This mac & cheese was so incredibly creamy. The onions give it a little twist that I didn't expect to like.
3.) Sweet Corn Nuggets with Beef Chili at Off the Cob Kiosk
4/5 Stars
The sweet corn bits inside the nuggets were great! The only downside was that the food got cold really fast.
4.) Roasted Sweet Corn Custard Tart at Off the Cob Kiosk
4/5 Stars
Nice, filling custard. It was enough just having a couple bites; it was so decadent!
5.) DOLE® Pineapple-Strawberry Float (non-alcoholic) at L.A. Style Kiosk
3/5 Stars
Everyone raved about this drink, but it was mostly vanilla ice cream and underwhelming juice mixed together. Use your money to try something else!
6.) Verlasso® Sustainable Salmon Tataki at Seafood… Sustained Kiosk
5/5 Stars
The salmon was extremely fresh and buttery, and the whole plate was so well balanced in terms of flavor. Would get this again and again!
7.) Braised Wagyu Beef on Creamy Polenta at The Onion Lair Kiosk
4/5 Stars
My friends and I really enjoyed this! The polenta was nice and flavorful, and contrasted well with the beef.
8.) Smoked Bacon Mac & Cheese at Bacon Twist Kiosk
3.5/5 Stars
Definitely something you can make at home! I appreciated the twist they had to this, which was the addition of crispy onions.
This food-filled experience was definitely worth the price after splitting the price of the pass between 4 people. For roughly $11, I had my fill of the Food and Wine Festival and know what to look out for next year. From salmon to custard tarts, I was not disappointed by the selection that the Food and Wine Festival had to offer. Aside from the interesting food, there was also entertainment near the kiosks and fun activities for children!
So, grab some of your Annual Passholder friends and split that Sip and Savor Pass; it'll look good on your Instagram and Snapchat, and it will definitely feel good in your stomach.
Discuss This Article
More Uloop Food Articles
UNIVERSITY OF OREGON HOUSING LISTINGS
See all UNIVERSITY OF OREGON Housing Listings
UNIVERSITY OF OREGON Housing Listings
GET TOP STORIES DELIVERED WEEKLY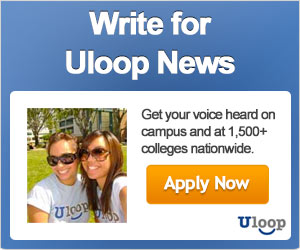 TOP 5 NEWS ARTICLES