Post Classifieds
Clean Eating 101
If you're someone like me who cares about what kind of food they put in their body, which I hope you are, then I'm sure you have often found it tough to get a quality meal at the University of Illinois. This is primarily due to the fact that the cafeterias here are catered by Sodexo, coincidentally the same food service company that caters to 122 prisons in eight countries, and because there is only one real health food shop in the remote area, Common Ground Food Co-Op.
Surrounded by fast food joints, Jimmy John's, Pizza Hut, and other toxic foods, it can seem to be incredibly difficult to find a clean meal around here. It has been interesting for me, as someone who has grown up only eating non-GMO, organic, grass-fed, pesticide free, antibiotic free, and no MSG foods, to see how my body functions when consuming what the average student would eat around Illinois. Well, interesting and horrifying.
In addition to the severe indigestion that occurs as a result of these kinds of eating habits, I often experience a lack of energy and focus. I was so frustrated with the idea that at an institution like Illinois, which receives millions of dollars towards food provision, one of the leading schools in agriculture, and a progressive school in the field of green living, that they still feed their students the same way they would feed prisoners.
So, because you should never settle for eating powdered eggs or artificial chicken from Cafe 57, you must, as I have, learn to be resourceful and avoid these daily stomach pains and involuntary naps while trying to write a paper or read a book. Here's what you need to do to get yourself feeling healthy and invigorated again:
1. Eat less useless carbs to avoid inflammation and exhaustion
I'm not even gluten free, but when I make toast for myself in the morning to go with some peanut butter or Tofutti Cream Cheese, I use the gluten free toast that the Ikenberry Commons offers. I stay away from the pasta the cafeteria offers and will instead substitute it with a basic protein like chicken or beans or fish. Too much dairy like cheese and milk can drag you into a world of mucus and fatigue as well; try to use almond milk or tofu/soy products.
2. Do your best to limit sugar intake
There is always an array of colorful desserts spread out at the dessert bar just taunting your self-restraint. Don't do it! Get yourself some fruit or even a bowl of nutrient rich cereal is a better option. Too much sugar depletes the liver and kidneys, and can cause acne and other more severe issues if consumed in excess.
3. Eat greens!!!!!
I cannot stress this one enough. It is crucial to eat vegetables with every meal, and even though the ones provided at the cafeteria are not great for you because they are either canned or bagged or whatever the hell these services do to deliver genetically modified vegetables, it's still worth grabbing a handful of spinach with your chicken or turkey sandwich.
4. Don't be afraid to cook for yourself
No, it may not be as easy as swiping a card to get into the cafeteria, but it is incredibly important to go to Common Ground and spend a little bit more money than you typically might to get yourself some groceries. Buy cage-free eggs, arugula, organic fruit, chips, soup, whatever you want and like! This place is like a small scale Whole Foods so they have all organic and healthy alternatives to the food you love.
Go buy yourself a few bags of groceries and start making yourself some clean meals right at your apartment or dorm (depending on whether you have a kitchen or not). This will make a huge difference in your day.
College is about being resourceful, and life is about being grateful and treating your body with respect. It is scientifically proven that we function much better in our day to day lives when we eat a clean and balanced diet. Like my mother always said: "You get out what you put in!"
Discuss This Article
More Uloop Food Articles
UNIVERSITY OF OREGON HOUSING LISTINGS
See all UNIVERSITY OF OREGON Housing Listings
UNIVERSITY OF OREGON Housing Listings
GET TOP STORIES DELIVERED WEEKLY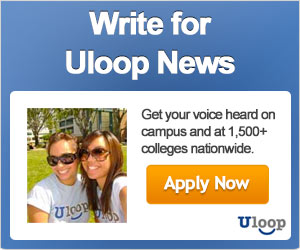 TOP COLLEGE NEWS