Post Classifieds
8 Summer Jobs for College Students
As exams come and go, and your rent does not, it is time to start thinking about what to do with all your free time this summer! Maybe you're taking a few summer classes, or maybe not. Regardless, I am sure you'll be wanting (and needing!) a job you will enjoy.
Not to brag, but I'm kind of a superstar at applying for and finding jobs. I have held different jobs for years. I think it's easy to find summer employment. But the key is finding summer employment that's right for you. After all, you don't want to spend your summer dreading what you're doing every day. You have the rest of your life to work.
So let's find a balance for you between work and play — we don't need anyone getting evicted.
Director, assistant, counselor, chef, activities coordinator … there are SO MANY options available for summer camp staff. It's fun to work with kids all summer and usually, every day is different. It's a job that will keep you on your toes and will never get boring. It might not pay more than $8-$10 per hour, but it'll be steady work that'll make it easy to snag a few bucks.
There are plenty of places that need cashiers, bus boys, chefs, and those who know how to dominate in the drive-thru. Chick-fil-A is infamous for their customer service. So if you like to smile, work there. Wendy's, however, is not so well known for their customer service skills. Choose wisely.
Don't let the complaining of all your friends keep you from trying it for yourself. Take the dive and fill out an application at the local mall. Do you have a store where you're constantly shopping? You should probably look into getting a job there since they are probably going to make you wear their clothes anyway. You're halfway there.
4. Office jobs
According to Business Insider, becoming a temporary office manager can get you anywhere from $12-$24 per hour. Pretty nice gig, huh? And my guess is that you need to know how to file some papers and answer a phone. When you find a plethora of these jobs, let me know … I think I might need one.
5. Serving jobs
I don't have experience waiting tables, but it's never too late to start! Depending on the fanciness of the restaurant where you get a job, you could potentially bring in some pretty good tips. The longer you do it, the better you get at it, and the better tips you'll get. Find one of those hometown dives and you'll start getting "regulars."
6. Customer service jobs
Call centers, Verizon … literally, any company that hires people to sit around and answer phones and make calls. If that's your jam, snag a job that's doing just that. If you're into sales, get a telemarketer job. I hear those are quite lucrative. And while you're at it, take my number off the list!
7. Care.com
I've been on care.com for a few years now, and I can't even tell you how many jobs I've gotten from simply sitting around and clicking "apply now." Whether you want to take care of kids, run errands for people, clean houses, or pet sit, care.com has the resources you'll need to find exactly what you're looking for.
It's easy to make a profile — and totally free! Employers can do background checks on you in seconds and even check your driving record. It's so convenient for both parties.
Seriously, go do it right now. You'll be able to find steady work for the summer or just some quick jobs here and there. Whatever you need, care.com has it!
8. Internships
It's not going to hurt you, is it? You could benefit from getting an internship (hopefully one that's paid) and it'll entertain you for the entire summer! You will have something to do every day and learn about something you have a passion for. It's the perfect compromise to being on summer break. A quick search on Google for internships near you should bring up a good amount of options (or check out Uloop's listings here!).
Need some help? Here are 50 internships suggested by fastweb.com.
Discuss This Article
More Uloop Business Articles
UNIVERSITY OF OREGON HOUSING LISTINGS
See all UNIVERSITY OF OREGON Housing Listings
UNIVERSITY OF OREGON Job Listings
GET TOP STORIES DELIVERED WEEKLY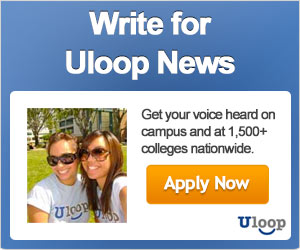 TOP 5 NEWS ARTICLES