Post Classifieds
Cute Graduation Recipes for Your Upcoming Party
Graduation is right around the corner. Planning your party might be the last thing on your mind right now, but figuring out an idea for food is always a good start. Rather than scrolling 50 pages of Pinterest recipes, here are some cute ideas for your party this May.
Food.com has an extremely cute recipe for diploma look-a-likes in Mexican pinwheel form.
Ingredients 
•40 fajita sized flour tortillas
•4 (8-ounce) packages of softened cream cheese
•4 (8-ounce) packages of sliced beef, diced
•2 cups shredded cheddar cheese
•3 bunches green onions, chopped small
1. Mix every ingredient but the tortillas together to create your filling, or if there is an alternative mix you would rather use, this is where you would replace it.
2. Place the filling in the tortilla and roll it up in pinwheel form; do not cut the tortilla.
3. Cut 6-8 inch ribbons in your school colors and tie them in the middle of the pinwheel.
This is a great idea for a party that is held mid-afternoon so your guests don't come on an empty stomach.
If you are feeding guests at a late afternoon party, dips are key for a successful party. Nacho dip would go great with pinwheel diplomas. Here's what you need to make this dip.
Ingredients
•1 lb lean ground beef
•2 fresh minced garlic cloves (optional) or 2 garlic powder (optional)
•1 large onion
•Chopped salt or seasoning salt
•1 (14-ounce) can refried beans
•2 (4-ounce) cans green chilies, drained and chopped
•3/4 lb Monterey jack cheese (or to taste) or 3/4 lb mild cheddar cheese finely shredded (or to taste)
•3/4 cup taco sauce
•1 large avocados or 1 (6-ounce) package frozen avocado dip
•1 1/4 cups sour cream
•3/4 cup black olives
•Sliced tostadas or tortilla chips
1. To begin, grease a 3-quart dish that can be used in the oven.
2. Brown your beef along with the onion and garlic in a frypan. To follow, drain and season.
3. Spread the refried beans into the bottom of your dish and top with green chilies, cooked beef over beans, and shredded cheese. Top this off with taco sauce and you are ready to refrigerate until the time of your party.
4. When you are ready to bake, preheat your oven to 400 degrees and bake for 20 minutes.
5. Spread avocado and sour cream on top and garnish with onion and olives. This should be served with chips.
Realistically, any dip will go great with a grad party. The full recipe can be found at food.com. To spice it up a little, you can always add a few personalized mini flags that say "grad!" or "congrats!" in your school colors. You can find these at your party supply store.
If you want to stray away from a Mexican theme, sloppy joe sliders are an easy alternative. Plus, they are extremely easy.
Ingredients
•1 1/2 tablespoons oil
•2 cups chopped onions
•3 lbs lean ground beef
•2 cups barbecue sauce or 2 cups of ketchup
•1 cup French's classic yellow mustard
•1/2 cup French's classic Worcestershire sauce
•2 (15 ounce) packages, hamburger slider rolls (about 24 rolls)
1. To begin, heat oil in a pot and sauté onions until they are tender.
2. Add ground beef to the pot and cook until brown.
3. Drain the pot and stir in bbq sauce, mustard, and Worcestershire sauce.
4. Simmer for 5 minutes and spoon onto small rolls.
The full recipe can be found at food.com. These sliders will be a hit with your guests.
Going along with the theme of grad caps, this adorable dessert will be a hit with guests.
Ingredients
•18 1/4 ounces cake mix
•1 1/3 cups water
•1/3 cup vegetable oil
•3 large eggs
•24 chocolate graham cracker squares
•Chocolate spread
•1 licorice twist (Twizzlers Pull-n-Peel)
1. Follow the box directions for the cupcakes and while filling the tins be sure not to over-fill; the tops should be flat when they are done baking.
2. Bake the cupcakes at 350 degrees until you can take a toothpick to the center and it comes out clean; let them cool.
3. Take the chocolate spread and spread it on the bottom of the cupcakes, which will now be your tops. Place a graham cracker square on top of the spread.
4. The Twizzlers rope should be cut into three pieces and separated into strings. Take the end of the string and dip into the extra chocolate spread; press into the graham cracker to finish your caps.
This is an easy alternative to a large cake and can be made in multiple batches for large parties. Plus, they are very aesthetically pleasing and will be a great ending for your party's hors d'oeuvres.
Discuss This Article
More Uloop Food Articles
UNIVERSITY OF OREGON HOUSING LISTINGS
See all UNIVERSITY OF OREGON Housing Listings
UNIVERSITY OF OREGON Housing Listings
GET TOP STORIES DELIVERED WEEKLY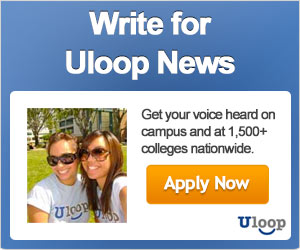 TOP 5 NEWS ARTICLES