Post Classifieds
10 Skills You Will Gain From Working in a Restaurant
Working in a restaurant is so much harder than it looks. When you go out to dinner, you expect the waiter or waitress to not get your drink order wrong. You expect service that's the right amount of "is everything ok?" by paying enough attention without annoying you and your guests.
When your meat is undercooked, that might be forgivable. If your fries aren't as hot as you want them to be, well, you didn't pay that much for them. But when you and your family go out to a fancy dinner, where there's a dress code, and everything about your meal is wrong, that's when you'd be upset, right?
Working in a restaurant isn't a cakewalk. People make demands and you're expected to meet them. If you ever take a job in a restaurant, here are 10 skills you'll learn.
1. Teamwork
Working in a restaurant isn't a solo event. There are many people you must learn to work with in order for you all to succeed. Chef's having a bad day? Maybe give them a little extra slack, and they'll return the favor on one of your 'off-days.'
By working in a restaurant, you'll learn how important it is to learn to deal with people, even if they aren't necessarily your most favorite person in the world. It's important to learn this skill, as it's obviously a skill you'll need in every job or situation you ever encounter in life. If you want to sharpen your teamwork skills in a jiffy, get yourself a restaurant job.
2. Punctuality/Time management
If you aren't on time for your shift at a restaurant, it's bad news bears. But if you don't manage your time well during rush hour on Sundays at lunch, you won't be successful in the restaurant business. You must know how to manage your time so the duties you're required to do will all be done in a timely manner. Your supervisor will like that you can manage your time well, but if you don't, expect to get reprimanded. The restaurant business isn't for people who can't plan ahead.
If your time management skills could be better, one of the top places to work on it would be at a restaurant job. Don't be afraid to boldly take on the challenge of quickly learning perfect time management skills.
3. Working under pressure
If you haven't gone out to lunch on a Sunday in the south, you won't know what hit you when you start waiting tables. There's pressure coming from all sides. You're getting new tables, cooking more food, cleaning, bussing … the list goes on and on, all while customers stand around and complain about how long it's taking.
If you want to learn how to work well under pressure, pick up a Sunday afternoon shift at pretty much any restaurant.
4. Multitasking
Working in a restaurant will quickly teach you how to remember six different drink orders on top of many other things. Remembering table numbers, recipes, and additional duties will hone your ability to multitask.
5. Patience
This skill will definitely develop as you learn to wait on people who need extra time to decide, who want to chat and not pay their bill just yet, who take their sweet time looking over the dessert menu — when you really just want the check.
You'll have to learn how to put your needs below your customers' and ensure their time is enjoyable before pouncing on that tip.
6. Attention to detail
When someone orders sweet tea with no ice and their salad with two tomatoes, three pieces of shredded cheese, five slivers of onion, and exactly 25 leaves of lettuce, you'll learn that attention to detail is important. Complicated orders may be the nightmares of those who work in the restaurant industry, but it's a skill they have absolutely perfected. 
Get ready to join that club as your customers customize almost everything on the menu.
7. Communication
Employees in the restaurant business must, must, must be able to communicate effectively. If you don't think your communication skills are so great, the restaurant business is the way to do it.
Again, you aren't working (Han) solo here, so you'll have to continuously communicate with your coworkers. It's necessary that you're proactive about communicating issues to your co-workers and your supervisors, or else everything's going to go downhill.
8. Flexibility
The restaurant industry is incredibly unpredictable. A slow night last week might be a packed one this week. Getting sent home, getting called in, and everything in between should be something you expect out of a job in this area. While some people love change and are born flexible, others of us have to really work on it.
Your paycheck probably won't always be the same (down to the penny) and your hours probably won't be consistent (unless you get really lucky). You'll come out of a restaurant job being flexible in all kinds of ways. It's one of the greatest skills you can have!
9. Ability to think on your feet
Quick substitutions. Problem-solving. Catastrophe avoidance. All of that is in the job description when you start working in a restaurant. So while you'll learn the eight skills mentioned above, most of all you'll learn how to be a quick thinker. This will be important for the rest of your life. What a skill to have.
10. Math … well, percentages
We all know you're going to spend a few minutes here and there trying to calculate the tip you expect from your party. So you're going to get really good at doing some math in your head. Practice this for a few months and percentages will be easy peasy by the time you move on to another job. Not a bad thing to be good at, eh?
Discuss This Article
More Uloop Food Articles
UNIVERSITY OF OREGON HOUSING LISTINGS
See all UNIVERSITY OF OREGON Housing Listings
UNIVERSITY OF OREGON Job Listings
GET TOP STORIES DELIVERED WEEKLY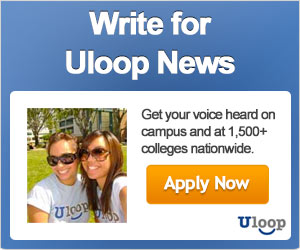 TOP COLLEGE NEWS