Post Classifieds
New Campaign, Say Yes to Dallas, Aims to Attract Millennial Workforce
There's no question that millennials are the future of the American workforce. The Dallas Regional Chamber (DRC) knows this too. Because they've taken a strong interest in attracting millennial talent to the Dallas region, they've recently launched a campaign called Say Yes to Dallas, according to a recent press release. Say Yes to Dallas is a multi-channel and multi-level marketing initiative that will help draw the attention of young, hard working professionals from all around the nation. To the DRC, the quality they're most looking to attract is "talent."
This campaign will showcase the benefits that Dallas presents specifically to young people looking to advance their careers, raise a family, and enjoy their lives. Right now, the Dallas region is becoming one of the most thriving and dynamic marketplace areas in the country. In the past seven years, 75 companies have located to the region and created more than 500,000 jobs.
However, professional development isn't the only thing that millennials are looking for in an ideal city. The DRC recently sent out a nationwide survey to better understand what young people are really looking for in a place to live. Their results found that millennials are searching for factors such as access to healthy living areas like parks and hiking trails, proximity to retail and entertainment options, and a welcoming and progressive culture. Dallas is already on the right track to becoming a great city and a majority of people surveyed already had a positive opinion of the Dallas region and would consider moving for the right opportunity.
While economic growth is certainly a factor in drawing in young, talented people, the DRC recognizes the many other aspects needed to build a great community. Dale Petroskey, President and CEO of the Dallas Regional Chamber, said in the release, "We want the entire world to know what we know: Dallas truly has something for everyone — from diverse job opportunities and an affordable cost of living to unique neighborhoods and unlimited access to parks, culture, arts, sports, and entertainment."
Say Yes to Dallas' website is a crucial resource which provides future residents with information on the benefits of moving to the city or region. It aims to answer questions that many potential residents would have. The website also features a job portal, a cost of living calculator, and links to explore Dallas's vibrant and diverse neighborhoods. It features various information about nightlife, dining, and entertainment, as well as testimonials from recently relocated residents who now live in and love Dallas.
For more information about the campaign or Say Yes to Dallas more generally, visit their website at www.sayyestodallas.com or find them on their social media outlets:
Discuss This Article
More Uloop Business Articles
UNIVERSITY OF OREGON HOUSING LISTINGS
See all UNIVERSITY OF OREGON Housing Listings
UNIVERSITY OF OREGON Job Listings
GET TOP STORIES DELIVERED WEEKLY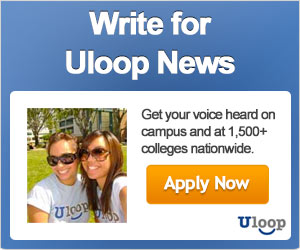 TOP 5 NEWS ARTICLES