Post Classifieds
The Unicorn Frappuccino: It Just Looks Pretty
The Starbucks Unicorn Frap: It just looks pretty …
I am a self-proclaimed Starbucks addict and, well, everyone from my best friends to my mother and abuela (grandma) can confirm this. They can also confirm the fact that I am a complete and total glitter-holic. In other words, if I can make a craft, card, or anything else, I will stick glitter on and all over said craft if given the chance.
So, when I got a message through my Starbucks phone application about the 'Unicorn Frappuccino' my excitement levels shot as high as the sky, preferably a sky filled with unicorns and rainbows.
Quickly enough, I messaged my best friend who lives closest to me, Brittney, and we decided to have a 'girl's day' since neither of us had class, and decided to kick off our 'girl's day' by grabbing some Unicorn Fraps.
The line at Starbucks was rather long but, it moved quickly. While in line, Brittney and I decided to order our frappuccinos in size 'tall' which is Starbucks' 'small'. Sure, a micro frappuccino exists, but that's barely a sip so we went with 'tall' fraps for our order.
First, I had to admire the Unicorn Frappuccino; it was even prettier in person. Pink is my absolute favorite color and I was loving the contrast of the pink and blue sprinkles on top of my whipped cream. My focus remained on the eventual shift to purple that the blue and pink of my drink were making before I really tried it.
I read that there was mango flavored syrup in the Unicorn Frap and, while I wasn't dreading it, I was wondering what this could possibly be like over all of the mixed reviews and opinions I'd heard.
It was time to try it! I noticed that the barista had written, 'Ellie, have an amazing day!' on my drink cup which I very much appreciated and took as a sign that, like it or not, even she was rooting for me to have a pleasurable experience with this variety of frappuccino.
With bursts of excitement rushing through my veins (and after taking enough pictures), I took my first sip and …
I was disappointed.
The Unicorn Frappucino was NOT the fairytale I thought it would be. I turned to my bestie and said it should be called the 'Unicorn Tears' frappuccino instead because it sure didn't make me happy.
First came the overload of sweet followed by my mistake of trying the sugar atop the whipped cream on my drink. The sugar was super sour; I absolutely hated it. And, that then mixed into my drink. I figured the sweet and sour would compliment each other but no; they clashed and went on to produce an overpowering drink I would never want to pay for again.
Neither Brittney or I were able to finish the overly-acidic with ill-fitting hints of sweetness 'pretty looking' concoction. Once more, the Unicorn Frappuccino: It just looks pretty. It certainly doesn't taste 'pretty.'
Much as I love Starbucks, I won't be ordering this again. I'll stick to the coffees, teas, regular fraps, and smoothies.
Plus, I want to make it a point to apologize to the baristas who we put through the torture of making this drink.
Fellow Starbucks addicts and glitter-holics, save your money and order any of the other delicious drinks that Starbucks has to offer.
Discuss This Article
More Uloop Food Articles
UNIVERSITY OF OREGON HOUSING LISTINGS
See all UNIVERSITY OF OREGON Housing Listings
UNIVERSITY OF OREGON Housing Listings
GET TOP STORIES DELIVERED WEEKLY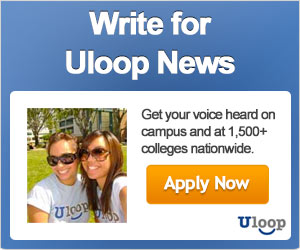 TOP COLLEGE NEWS