Post Classifieds
The History of Takeout
Takeout or carryout food is common in the United States and many other countries. It refers to food that one has purchased at another place other than home but intends to eat at home or elsewhere. At popular restaurants and fast food joints around the world, people place orders for food, pick it up or have it delivered to them, all to save time and for the sake of convenience.
So, did takeout begin in America? No, far from it. The concept of cooking and packaging food and then selling it for consumption at a later date actually started on the dirt roadsides of the Greco-Roman world. Yes, the Greeks and the Romans sold some of their food ready-made. In fact, a thermopolium, as it was called, was a bar in which hot and cold food was prepared and made ready to eat upon purchase. Still today a tour of the Thermopolium ends with samples of food served during that time.
In Europe during the medieval ages, street vendors were the thing. (Some say, much of this is because many households even then did not like to cook and/or could not afford to do so.) One could walk down any busy street in medieval London and find cheese, meat, eggs, and even wine for sale. In the 13th century, cities in China set up small shops to cook raw food out in the open where people could see it. And in Egypt, people randomly spread picnic tablecloths on sidewalks and streets and ate their lunch or dinner.
Popular street cooks according to Clifford A. Wright on a cooking and food history site that carries his name describes the following of 14th century European travelers to Cairo as, "10,000 cooks in the streets who sold a wide range of foods, such as the naqaniqiyyun, who sold grilled sausages, the sharihiyyun, who sold slices of meat, the halwaniyyun, who sold sweets, and the bawaridiyyun, who made and sold cooked green vegetables preserved in vinegar. "
Street vendors too invaded the American colonial period. Amidst the fight for independence from the British, "no taxation without representation" principle, and forming of the Continental Congress, the people of the thirteen colonies still found time to eat wherever they were. In the South, many women of color lived off of the fruit, nuts, bacon and corn they sold.
By the time of the Industrial Revolution, the idea of takeout had come full circle. Hamburgers and hotdogs were sold at will from stands and fair counters alike. Even snow cones popped up during this time and were sold from vending trucks throughout Texas, Arizona, and Northern Mexico. By the advent of the 20th century, people were beginning to work at increasingly consistent levels and these fast foods provided beneficial nutrition.
After hundreds of years of takeout history, we come down to modern times. When we think of takeout today, we typically think about pizza. If we think a bit deeper, we might arrive at Chinese food. And if you did, you're right. In fact, according to Findlay Foods, "The earliest print reference we find for Chinese food delivery is this ad from the Kin-Chu Cafe, Los Angeles, circa 1920s. The earliest reference for pizza delivery is Casa D'Amore, Los Angeles, circa 1950s."
Chinese food containers, the white paper buckets with silver wires for handles, used to be a called an "oyster pail." Why? Well, of course, it held oysters. But housewives who wanted to cook pre-shucked oysters at home had no way of carrying about such slippery things. So, vendors put them in these pails and they've held everything from oysters to chicken fried rice.
The New York Times in 1997 wrote about these pagoda covered pails, "The cartons of folded cardboard, coated on the inside, with the wire handles, veritable icons of economy, ingenuity, and simplicity, can hold everything from mu shu pork to won ton soup, retaining the dish's heat while releasing steam."
Takeout food today can be purchased from almost any restaurant imaginable. One can go in, make the order, leave, and come back at a particular time. Or, one can call it in, make an order online, or even make food purchases with select apps. Takeout works both ways in the business-customer relationship. Restaurants can save money on salaries and even dishware. Customers, of course, save time from the often laborious work of cooking three meals a day and can eat on the move.
While we don't see street vendors in the United States as much, they are still prevalent in places such as Thailand and Bangladesh. Thanks to our increasingly busy lives, drive-throughs have taken over street vending and they don't appear to be going away anytime soon. Takeout or carry out, whichever you prefer to call it, is now a billion dollar business from which we all benefit greatly.
Discuss This Article
More Uloop Food Articles
UNIVERSITY OF OREGON HOUSING LISTINGS
See all UNIVERSITY OF OREGON Housing Listings
UNIVERSITY OF OREGON Food Delivery Listings
Perugino
767 Willamette St., Eugene, OR, 97401
Delivery Hours: 8:00 AM - 9:00 PM
See all UNIVERSITY OF OREGON Food Delivery Listings
GET TOP STORIES DELIVERED WEEKLY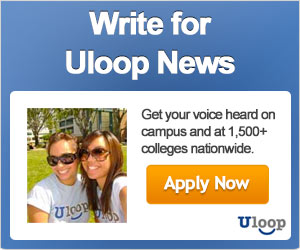 TOP COLLEGE NEWS