Post Classifieds
The Brutal Intersection of All-You-Can-Eat and Mongolian BBQ: My Dinner at FiRE+iCE
If my girlfriend hadn't received an e-mail coupon for her birthday, bearing the irresistible promise of a free entree, I would likely never have bothered to visit FiRE+iCE, Boston's peculiar hybrid of All-You-Can-Eat Buffet and Mongolian BBQ.
I was skeptical at first, but she had been to FiRE+iCE once in the distant past and gave me to believe that it was some kind of teppanyaki restaurant. Curious at what sounded like a unique experience, and lured by the siren song of cut-rate dining, I agreed. We gamely made our reservation and arrived at 7:00 last Tuesday night.
First impressions were not what I had expected. The host directed us upstairs to a vast, dark dining hall, where upsettingly loud 2000s pop-rock was blasting furiously from speakers hidden somewhere in the shadowy recesses of the enormous room. We were led to a small table and given our menus, which we duly perused, lamenting how much cheaper it would have been to come for lunch instead of dinner. The menu listed only cocktails and side dishes; entrees were acquired by different means entirely, as we were about to learn. Our server had to explain the process to us: we would take bowls, fill them with raw food product, and bring it to the massive circular grill in the center of the room, to be cooked. I was slightly daunted by the unexpected complexity of the procedure, but even then I began to feel the terrible power of culinary freedom surging within me.
Having ordered our cocktails, my girlfriend and I hastened to the "Market," a sprawling buffet of raw materials at the far side of the dark chamber, equipped with our bowls and eager to experiment. The Market wasn't terribly crowded at this point, and we were free to stroll the buffet at our leisure, filling our bowls with pasta, chicken, and — in my girlfriend's case — hot dogs and a burger patty.
The Market was an intoxicating if slightly disturbing experience. Never before had I been posed with such basic and fundamental ingredients with which to enact my gastronomic vision. A dizzyingly vast ocean of possibilities lay stretched out before me, and in my choices, I clung, somewhat regretfully, to the familiar. The greatest risk that I took was in filling a small plastic cup with yakitori sauce, to be added at the grill. As I left the Market, it did occur to me that the open-air array of raw meat and fish might not have been the safest set-up in the world, but I was too excited by the impending realization of my entree to be deterred at that stage.
The grill was a deeply stressful experience. The horde of customers set their bowls on the circular counter that surrounded the grill, where they were seized and their contents arranged in narrow rows on the sizzling flat-top by a trio of nimble chefs. Some of the rows of food were laid out perilously close to one another, and as the chefs agitated the food with their spatulae one could clearly see, by watching closely, that the occasional morsel passed between rows, one diner's food contaminated by the ingredient of another.
As well, a not inconsiderable amount of food was sent tumbling over the rim of the flat-top to collect in a trough around the grill. As stressful as this was to watch, it was far more stressful to imagine the pressure under which the chefs themselves must have been operating. The three of them were attending to the meals of perhaps 15 or 20 customers, all of which they had to keep straight in their heads, even as their immediate attention was occupied by the skillful spatulation of the food itself. This experience, I supposed, was meant to be the main draw of FiRE+iCE, but it was easily the least pleasant thing that I had witnessed there so far.
Eventually, we returned to our table, our grilled food having been brushed onto large square plates. Our concoctions had made it off of the grill without being excessively compromised by spillage or cross-contamination, and our cocktails were waiting for us at the table when we sat back down. As we dug in, we found that our choices had been well-made. The chicken was outstanding, and my own plate was clearly improved by the introduction of the yakitori. My girlfriend refrained from touching her burger and hot dogs until ketchup was brought to the table, so she was only starting in on these when I, now pleasantly tipsy from my cocktail, rose from my seat to go for seconds. Visions of the shrimp that I had passed over on my first run were drifting through my muddled mind as I returned to the Market.
In the time since we had gone back to our seats, an enormous mob of people had descended upon the place. Mostly children, with a few adults, they were all clothed in enormous maroon hoodies emblazoned with the letter 'G'. The Market and grill were choked with these identically dressed interlopers. Were they some sort of cult? In my half-soused state, the whole situation seemed intolerably surreal.
I wove nervously through the crowd as I hastily recreated my original entree, substituting shrimp for the chicken, and sidled up to the now much more crowded grill. The stressfulness of the grill experience had increased in direct proportion to the size of the crowd at the restaurant and was in no way improved by my altered mental state. It seemed to take much longer than the last time, but it was a great relief when my food was finally handed back to me. My relief was short-lived though. The moment I turned away from the grill, I ran into my girlfriend, stepping up to it. I trudged back to our table, resigned once more to wait alone.
As it turned out, it didn't take much effort to restrain myself from my food as I waited for my girlfriend to return. In picking idly at it, I discovered that by an inauspicious tip of the hand I had over-salted the bowl, rendering it a sad shadow of its glorious predecessor. When my girlfriend returned it was with a plate piled with almost nothing but chicken. I quietly admired her wisdom as I continued to pick at my distastefully salty pasta, the latter made all the more bitter by the knowledge that I had no one but myself to blame for it. Eventually, painfully full and too dizzy with drink to tolerate the disorienting atmosphere any longer, we had our leftovers boxed up, paid our check, and staggered out into the night.
My first experience with FiRE+iCE was decidedly a mixed bag, but already I find myself eager to return. The aggravating crowd of mysterious hoodie-wearers was merely a circumstantial complaint, exacerbated by my own inebriation, and my disappointing second plate was the fault of a correctable error on my own part. Equipped with the experience of this excursion, I wonder to myself what tempting dish I might be able to achieve on my next outing. At this time it is impossible to say, but I am willing to roll the dice of food poisoning to find out, and I think that's saying quite a bit.
Discuss This Article
More Uloop Food Articles
UNIVERSITY OF OREGON HOUSING LISTINGS
See all UNIVERSITY OF OREGON Housing Listings
UNIVERSITY OF OREGON Housing Listings
GET TOP STORIES DELIVERED WEEKLY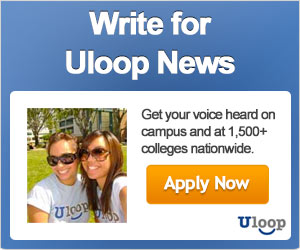 TOP 5 NEWS ARTICLES