Post Classifieds
Hurdles Favorite Liu Xiang Falls, Still Finishes
During the Beijing Games I remember reading about a Chinese 110m hurdler named Liu Xiang. Liu had won gold during the '04 Games, the first track and field gold medal for China.
China loved him. I loved him. To me he represented perfection. (See why here.) But in Beijing, as Liu was warming up for his first race, he ruptured his Achilles tendon.
He tried to run but couldn't. He sat on the sidelines and watched the race he was favored to win start without him. Onlookers cried, Chinese or not.
Liu used this seemingly spirit-breaking moment as motivation. He came into London once again the favorite in the hurdles.
So when I was watching from home Monday morning as Liu walked onto the track for Round 1 of the hurdles, I was captivated, truly, for the first time during these Olympics. Liu and his competitors waited to get into the blocks, and I swear I saw Liu flash a smile. This, I thought, would be his redemptive Games. No bad memories from Beijing would pester him.
The gun fired, and Liu looked perfect as he exploded toward his first hurdle. My hope for his success was as strong as ever in those tenths of a second.
Then all hope for Liu crashed as fast as he did.
Stunned, I watched as he first grabbed his heel and then hopped on one leg toward a tunnel that could take him away from unimaginable disappointment. A cameraman followed mercilessly. Liu stopped as the camera confronted him. I could feel Liu's pain as his face filled the screen.
Then he turned around and headed back for the track.
Liu hopped on one leg down the track. Like in Beijing, he would not win, but this time he would finish. He hopped to what would have been his last hurdle of the race and put both hands around it. Using it for balance, he bent over and kissed it.
When Liu reached the finish line, another competitor came over and shook his hand. Two others supported him as he limped away. It was a tiny moment of thousands during these Games, but it was as genuine as any we will see.
I can't imagine the turmoil Liu must be in at this moment. Like the legend whose name describes our strongest tendon, even perfection can fall.
But Liu's moment in these Games will be remembered, just not for the reason he wanted.
Discuss This Article
More Uloop Sports Articles
UNIVERSITY OF OREGON HOUSING LISTINGS
See all UNIVERSITY OF OREGON Housing Listings
UNIVERSITY OF OREGON Housing Listings
GET TOP STORIES DELIVERED WEEKLY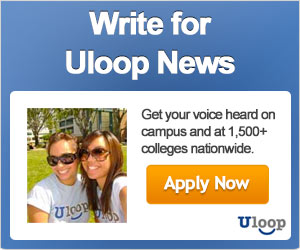 TOP COLLEGE NEWS