Post Classifieds
Stock Portfolio Competition Prepares Students for Finance Careers
Nearly 700 graduate and undergraduate students participated in a simulated stock portfolio contest, the All-American Student Analyst Competition. The results were announced Tuesday by Institutional Investor magazine.
The winner of the competition, Daniel McAllister, is an MBA student from the University of San Diego. Matthew Olfat earned second place. Olfat is an undergraduate studying systems engineering and financial math at the University of Virginia. Other than McAllister, the top five performers are undergraduates.
"The results of the All-American Student Analyst Competition speak to the quality of finance being taught across the U.S. at both the undergraduate and graduate levels," said Michael Peltz, an editor at Institutional Investor magazine.
The first annual contest drew students from 34 colleges and universities from across the U.S. It was hosted by Institutional Investor magazine and Mark My Media, a Connecticut-based firm that offers software to track portfolios.
Over a span of five months, from September through January, the contestants worked with a cloud-based investing platform developed by Mark My Media. Contest organizers sought to represent a professional trading environment for the students.  The platform provided each trader with a personal portfolio that measured performance, including tracking equity value, net asset value, profits and losses on a daily basis, and imposing the same discipline that Wall Street and money management firms use as benchmarks of performance.
By tracking their performance throughout the competition, the entrants can now provide potential employers with an objective measurement of their investment insight, said a competition spokesperson.
"Ultimately, the competition gives students the opportunity to be more equipped for a career in finance," says John Power, CEO of Mark My Media. "The results shed light on the leading performers and their uncanny ability to deliver alpha."
The competition was graded quantitatively on multiple factors and categories. The general category considered net benchmark performance, volatility, gross and net exposure impact, and long alpha. Alpha is a term used to describe the relative return of an investment after taking the stock's risk into account.
Baruch College of New York had 13 students in the top 100, which was tops of all participating schools. Drexel University was second with eleven, and The University of Texas at Austin took bronze with nine.
View a complete list of the top 100 overall students. Institutional Investor's website also lists the top 10 most popular stocks held by the contestants during the sector portion of the competition.
Photo by Helico on Flickr.com
Discuss This Article
More Uloop Business Articles
UNIVERSITY OF OREGON HOUSING LISTINGS
See all UNIVERSITY OF OREGON Housing Listings
UNIVERSITY OF OREGON Housing Listings
GET TOP STORIES DELIVERED WEEKLY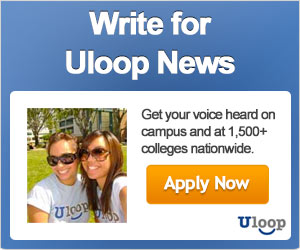 TOP COLLEGE NEWS