Post Classifieds
Travel Companions Suck
I'm on a bus. My left knee hurts. I haven't been able to stretch it for two hours. My butt aches. My phone is dead. Thankfully my laptop will survive long enough for me to type these words.
I'm traveling, as you may have guessed. Most everyone I've met loves traveling, to visit far-away countries and meet new people and blow up Facebook with hundreds of pictures. But I've never met anyone who even mildly enjoys getting there. Getting there sucks. This sucks. Most of the people don't suck in everyday life, but for some inexplicable reason, before they board they take a long draught of suck juice, and they spread their suck in all directions.
But that suckness isn't uniform. There are plenty of unique versions of sucky people to encounter, but I'm going to focus on all the suckers on this bus. Before we get started, I'm going to massage my dully aching left knee.
Okay, the travel companions that suck on this bus are:
Dudes who talk sports and sex and laugh loudly.
There are four of them sitting directly in front of me. They usually travel in groups. They aren't much older than me, no more than ten years out of college. They laugh at jokes that aren't nearly funny enough to warrant their hearty laughter. They talk three times louder than any other passenger. Their hairlines are receding. One guy is wearing New Balance shoes with white socks. He almost pulls it off because the socks are Pumas. Almost. They talk about baseball, which is the quintessential traveling man-group sport of choice because it makes them feel like diehard fans for staying loyal to a sport so boring. The talk flows seamlessly from sports to sex. Example, and I quote, "What channel is the Beaver game on? ESPN U or whatever?" asks Puma socks. "Yeah. It should be on in most bars," responds red baseball cap guy. "Oh, so we don't necessarily need to go to a sports bar. We can go to any bar. Pick up some cougars, eh?" Side-splitting laughter ensues.
The Statue
He's sitting across the aisle from me. Light long-sleeve shirt. Khaki shorts. Glasses. Neat Daitsuka Tiger shoes. We've been driving for about two hours now, and this man has hardly budged. He has an iPad in his lap, and he stoops over it, neck bent. One finger rests on the edge of the iPad, and every minute or so it caresses the screen, scrolling through whatever engrossing text he's reading. He hasn't looked up from that thing in two hours. I'm witnessing one of the most incredible and boring testaments of pure will power. This guy doesn't suck as much as the four dudes in front of me (who have been silent for five consecutive minutes for the first time in probably their lives), but he still sucks. Or at the very least the neck pain he's going to feel when he finally straightens is going to suck.
The Couple
They're two rows in front of me. One row in front of the dudes. They suck. I can't see her very well, but I can see one of her legs draped over one of his. I can also see him lean in every five minutes or so for a kiss. They talk most of the time, but I can't hear anything because it's hushed and giggly and probably full of sweet nothings. He's wearing a neon green shirt and baby blue shorts. He might shop at Abercrombie. His arms are big but his heart is soft. For all his muscles, he is putty, utterly defenseless with that leg wrapped around his. I want to slap the puppy love out of him, but then I remember this is a bus, and everyone sucks on a bus. They probably enjoy a decent relationship everywhere else, but on this bus, they're helplessly infatuated.
The very active, silent seat companion
When I first sat down, I enjoyed a decent but brief conversation with the cat next to me. He's my age, studied neuroscience, and we mocked the dudes in front of us after one of their louder outbursts. If we hadn't stopped talking once the bus started moving, we probably would have talked nonstop for the three-hour trip. But he returned to his laptop, and I didn't want to interrupt because he looked pretty busy. But as I write about him (hoping he doesn't glance over and see that I'm writing about him), I realize he is me. I opened my laptop shortly after he went back to his. I need to write this blog during this bus ride from hell because I won't get around to it when I get to my destination. So from his perspective, I'm the silent seat companion. I wonder if his knee hurts as much as mine. Maybe I should ask him. In fact I will. Right now. I'm not writing a conclusion. This bus sucks too much for me to continue to be a bad seat companion.
The end.
Discuss This Article
More Uloop Humor Articles
UNIVERSITY OF OREGON HOUSING LISTINGS
See all UNIVERSITY OF OREGON Housing Listings
UNIVERSITY OF OREGON Student Travel Listings
GET TOP STORIES DELIVERED WEEKLY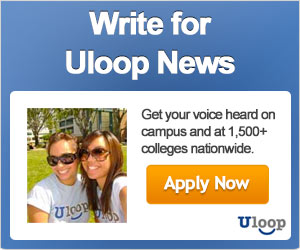 TOP COLLEGE NEWS